This is a departure from the typical Spacesuit, as I'm writing with news regarding my own endeavors. Please forgive the self centered focus- rest assured that it makes me more uncomfortable than it might you.
Thank you as always, for lending your support by continuing to tolerate this loose affiliation with my ramblings.


1. LA Locals: The Art Walk is back on Saturday August 28, and I'll be participating.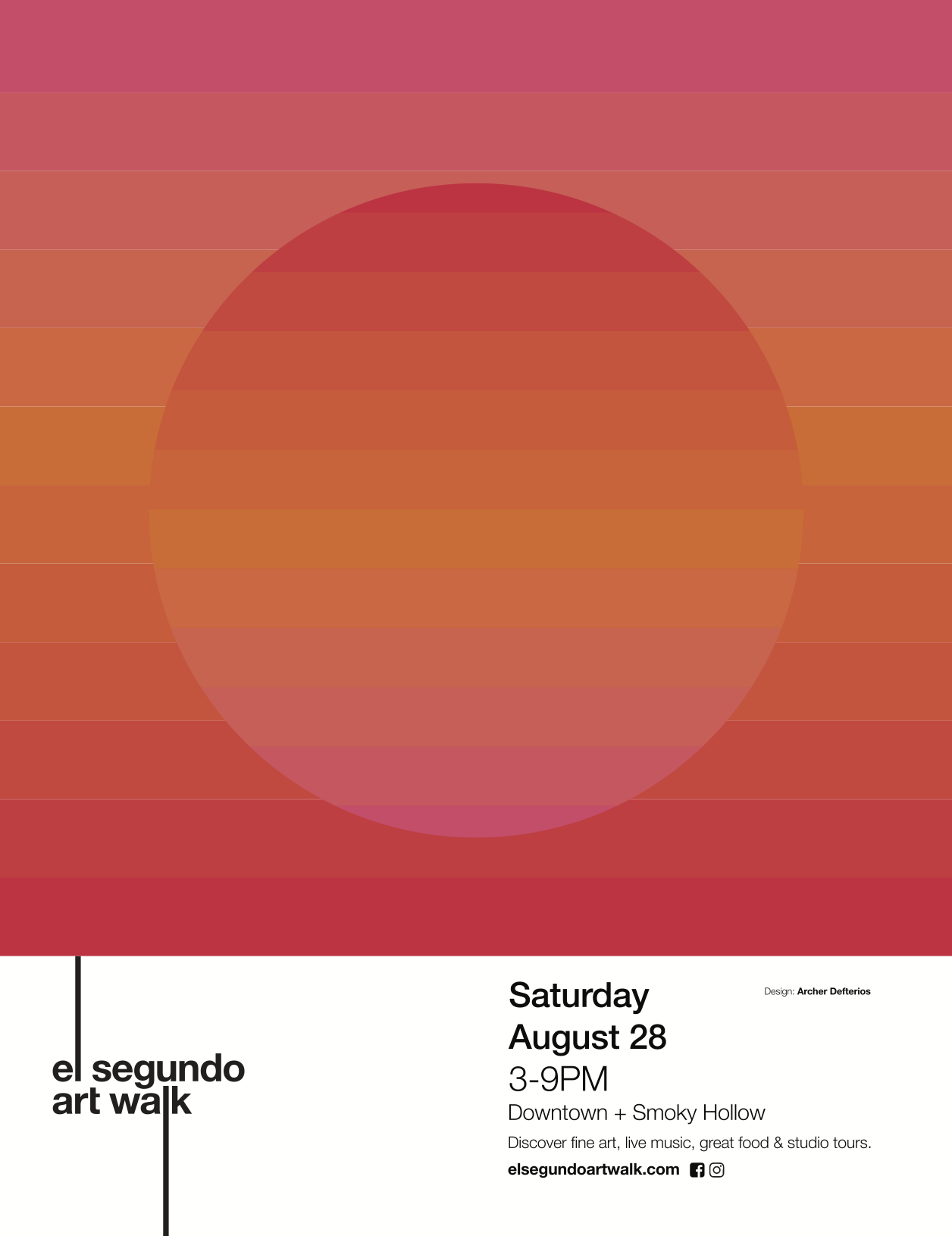 I have participated in previous years as 1/2 of a musical act playing at South Bay Customs. But this year is different as I'll be showing my own artwork for the first time, and my studio space is a participating venue.


Sanguine and Shiny will be playing a set, and so will the wonderful songwriter Michele Ryan. My friend Natalie Strong will be showing her work in our space also, AND we'll be rolling out cars and bikes for you all to see.


I'm sad to not be at South Bay Customs for this event, as it is our musical home. But it's my hope that we can introduce some people to a place that is important to me. It was my dad's home for 20 years, and his touch is still everywhere. To me, this is just as much his participation in the Art Walk- to some extent we are functioning as stewards to his unique style and vision.


Around town you can pick up a copy of the El Segundo Art Walk magazine, which has an article about Natalie and I. It includes our art, as well as our work on the Arts and Culture Advisory Committee, which is a supporter of this event. I'm proud and humbled to be a part of the city's effort to support the arts.


See the flyer above for date and time. There will be a map online and at various places along the route for you to find us, as well as all the other great stuff happening.
2. Hey, have you heard about Youtube?
In my continual and frustrated attempts to find a social media home that doesn't leave me feeling miserable, I have been uploading process videos to Youtube. There are a number of time lapse work videos there, but I'm perhaps most proud of the in-depth look at the process behind this recent painting: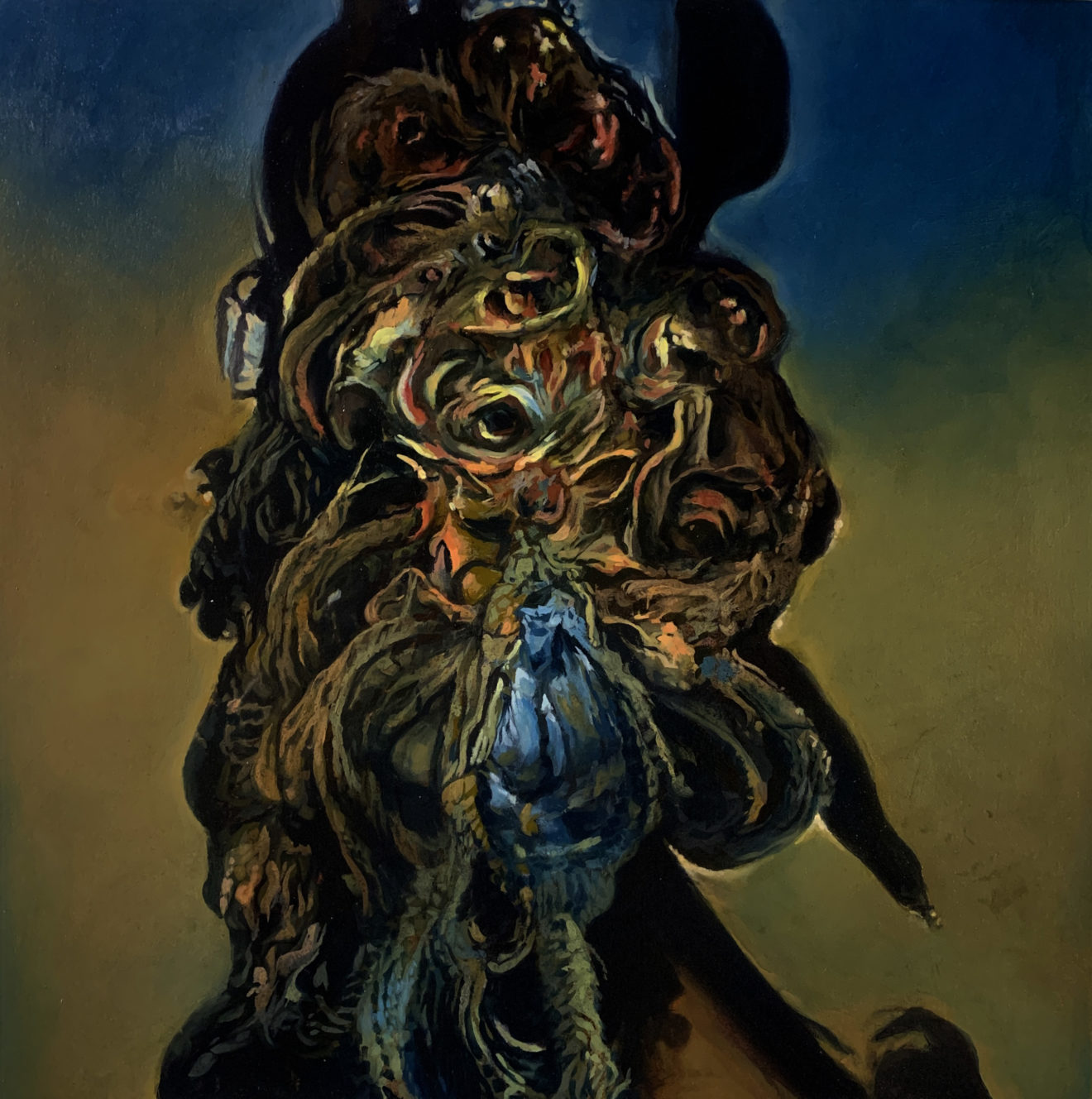 3. I was Second Place somewhere..
Doubling down on my continual and frustrated attempts to find a social media home that doesn't leave me feeling miserable, I'm also still fooling with BitClout.


I submitted a flash fiction piece to a clout-focused competition and I won second place. My prize was 1 clout coin, the equivalent of $100. That's more than I've ever won in a writing competition and I'd like to thank the thousands of writers who didn't know about it- and therefore didn't participate- for making my dream come true.
Bitclout has also gone heavy into the NFT "space" (I think I resent that word usage) by becoming an NFT minter, cryptocurrency, and social media all wrapped into one. And over there people are minting the wildest things.


It's a bit like Saturday night in an old west gold-mining boomtown, if that boomtown had been built in Minecraft by some kid that contracted rabies from a coked-out day trader. Or maybe it's the 90's comic book speculator market if it had hooked up with the high art world on a Russian yoga retreat and had a baby raised on Monster energy drinks and reruns of the Kardashians.


It's fascinating and completely befuddling. I can see no structure for artists or artwork to qualify, barely any preservation, zero efforts to reign in quality, let alone attach work to some equitable price structure, etc. So I see no value in minting images. But, I did mint a piece of writing-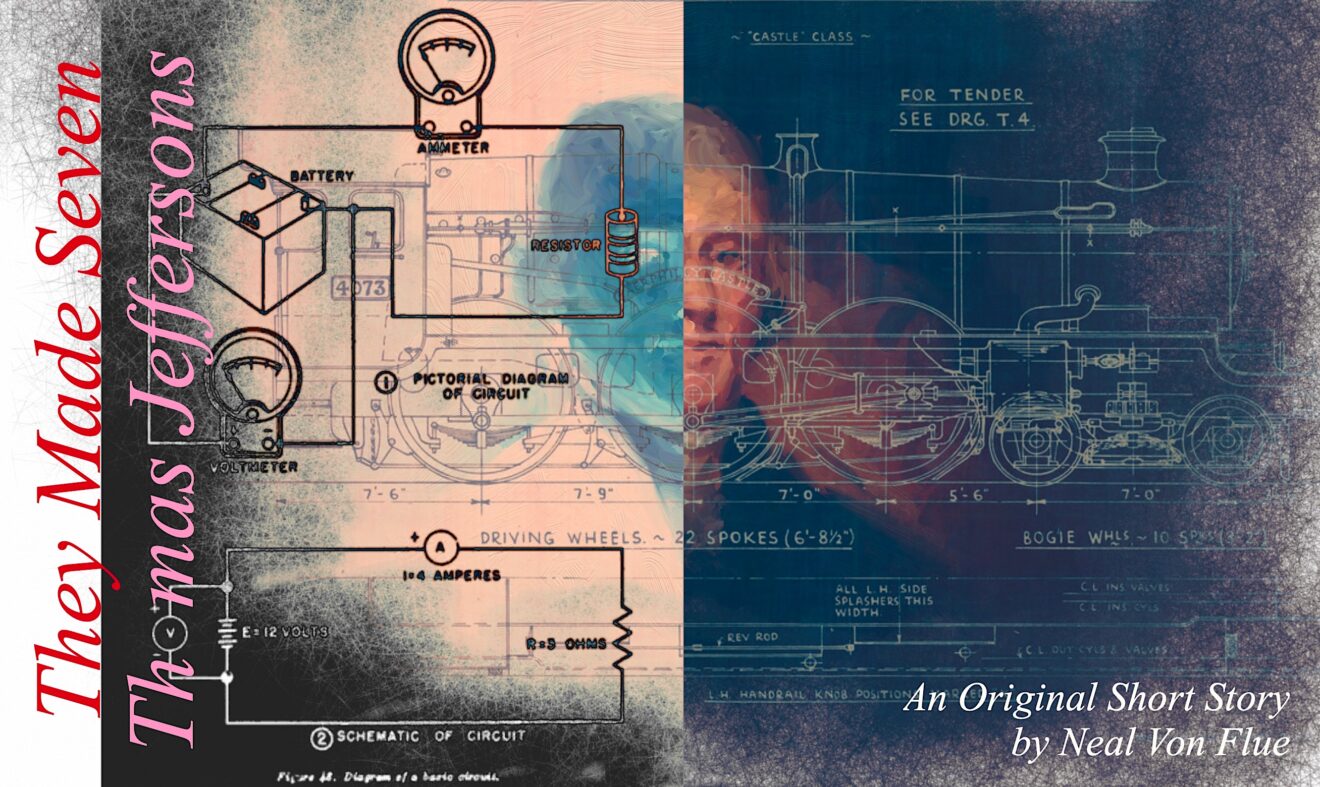 This story can still be purchased in print in the El Segundo Writes anthology, but I took down the digital versions and minted 50 copies on Bitclout. Along with the cover above, I put a TXT and PDF versions of the story on a permaweb solution, so there is no chance of losing them to the shifting and fickle sands of the internet. I made them dirt cheap (the equivalent of $3 a copy.) I've sold a handful and gotten solid responses from buyers. Feels a bit like the old weird internet. I haven't seen any other literary NFTs on Bitclout, and only a small handful on the web at large. It could be an interesting "passive revenue stream" (another term that makes me squint) for working writers.


4. That's a weird note to end on...
So let's talk about how this week I'm back to teaching in person full time, which is wonderful and also a little sad because my year and a half of hole-ing myself up in the workshop every day is over. This summer I also made some quick practice paintings, seen below.


I have a good collection of first and second series Walter T. Foster "how to make art" books. The first one was published about 100 years ago, there are over 140 books in the first two runs. In the interest of following the sage advice to "always have a teacher" I did a series where I picked two books at random and did my best to learn something new from them: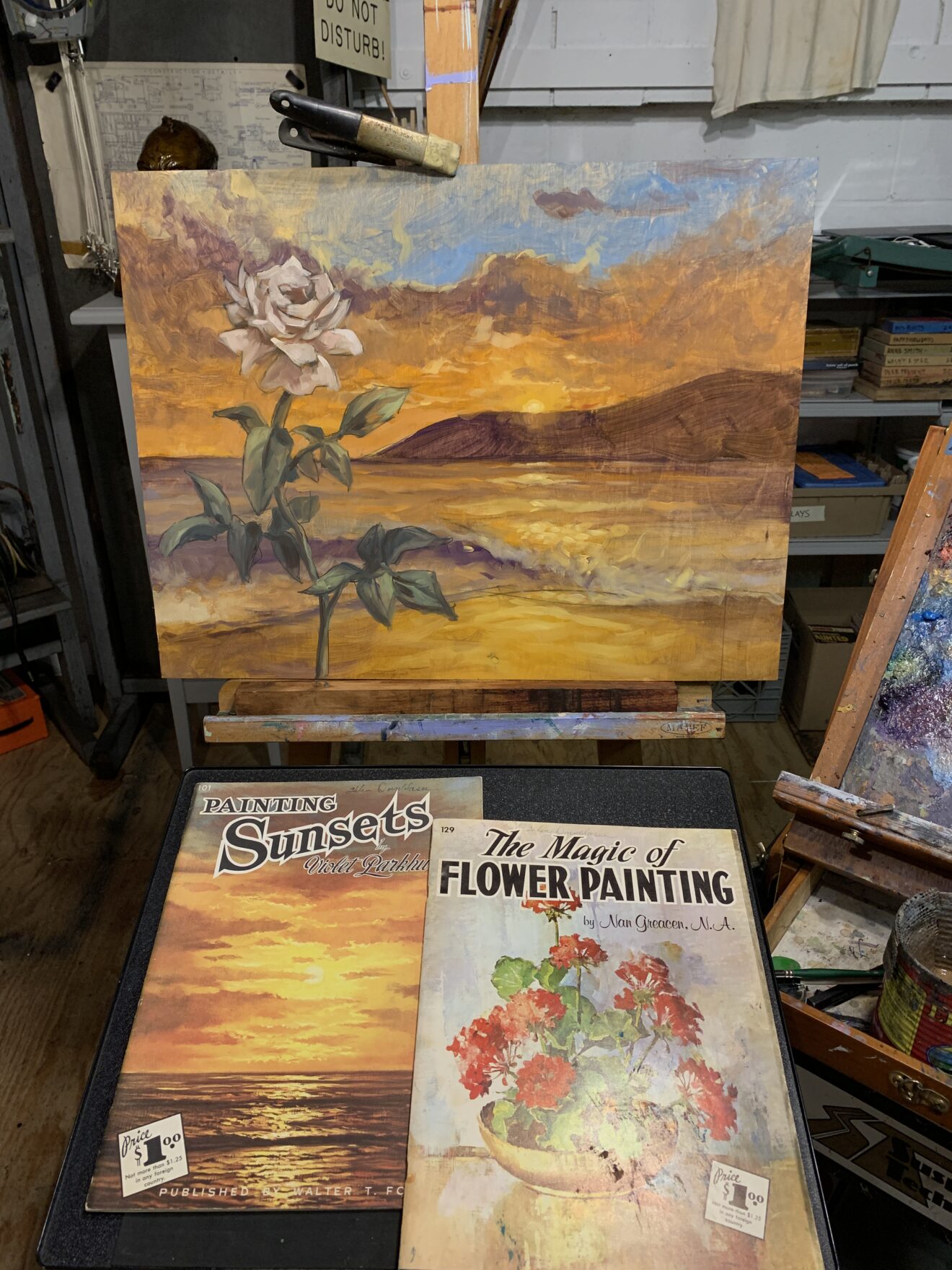 This oil painting was done from examples in books 101- "Painting Sunsets by Violet Parkhurst" and 129- "The Magic of Flower Painting by Nan Greacen, N.A."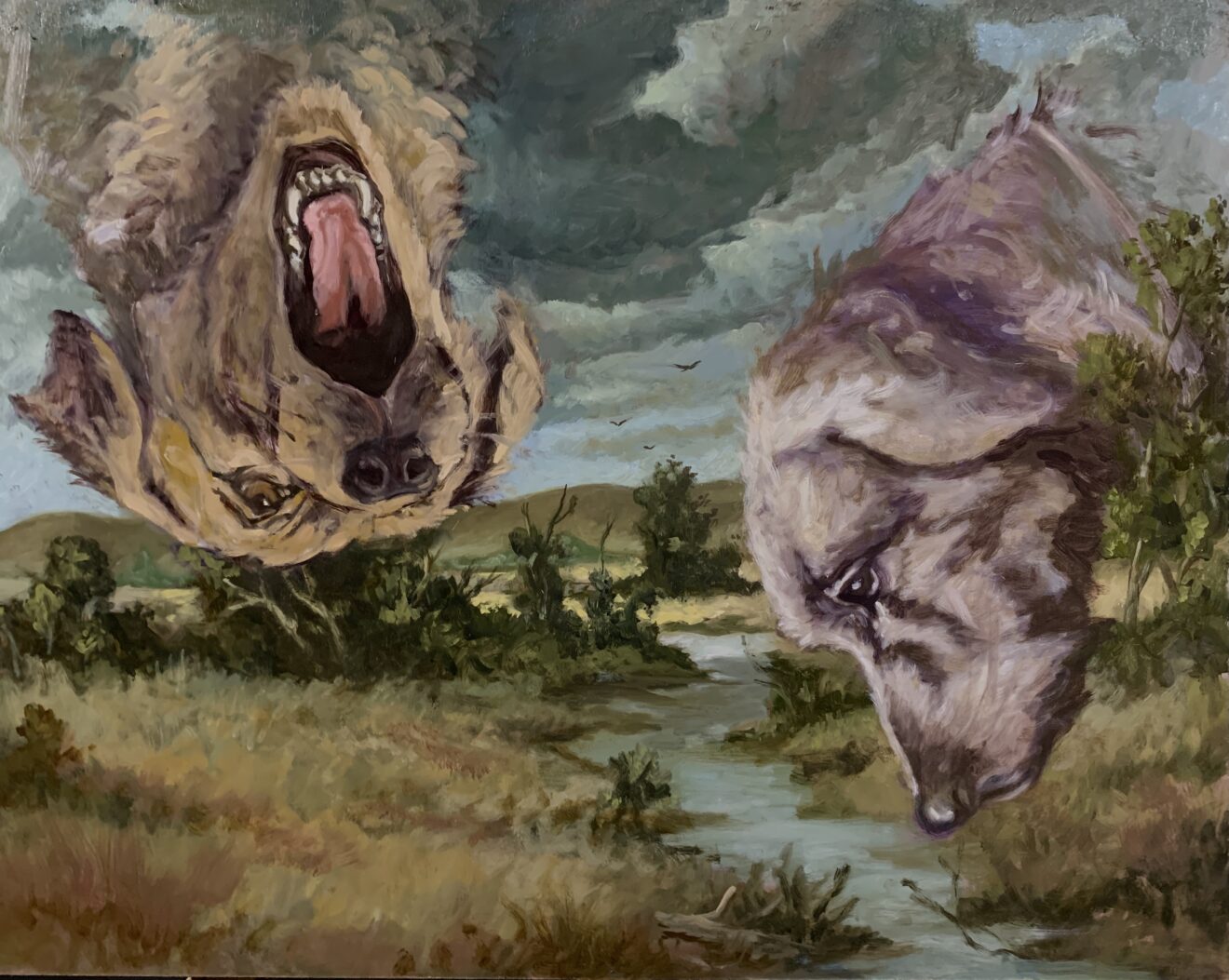 This one was made using book 172- "Landscapes You Can Paint by William Palluth" and book 99- "How to Draw and Paint Animal Expressions by Walter J Wilwerding"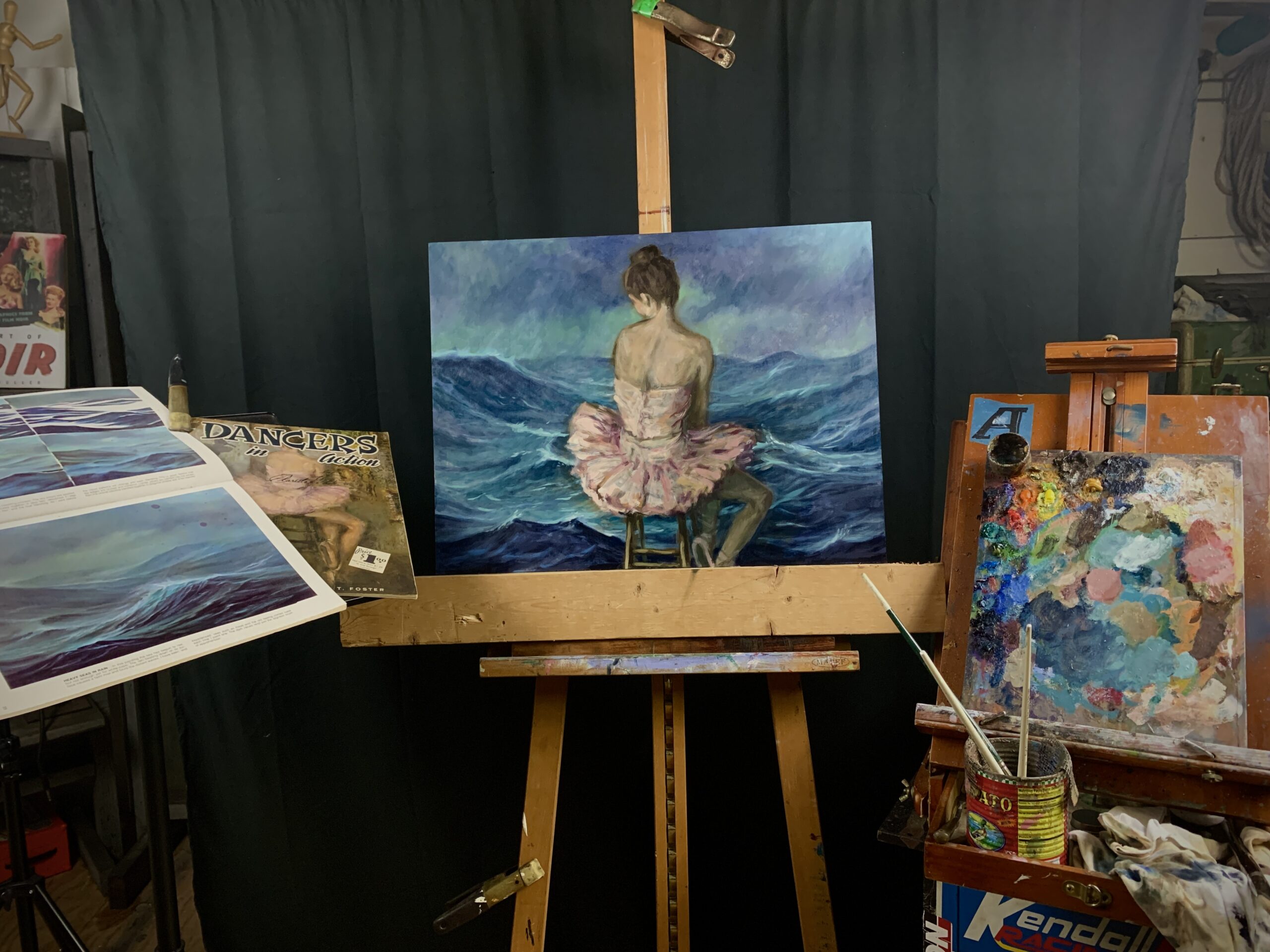 And this one was by far the hardest for me, and was made working from book 155- "Painting Water and Weather by Charles L. Cochrane" and book 87- "Dancers in Action by Claretta White".
These paintings will be on display at the aforementioned El Segundo Art Walk, along with my Technical Animal series of paintings and some sculptures pieces. I hope to see you.
Highlights from the archives:
Apart from a long-neglected essay that I'd like to write about the 80's icon Patrick Nagel, I don't have many more of these lined up. So please enjoy this look back through the archive:


Where I make the case for data graphing's effect on art abstraction.


Did you know that the chart on the left was created by the incomparable Florence Nightingale? Learn more at the link.
Thanks to you all for reading, I hope summer has been kind. Here's to all of us slouching towards our own Bethlehems.

Please feel free to share this issue, or something from the archives. Like the jurassic internet, this thing subsists on word of mouth from longtail comets like yourselves.


This Sorry Spacesuit was started (and continues to lay off the throttle) as a place to support conversations that don't fit into algorithms or truncated tweets, I don't care about your data or your browsing habits, but I am always interested in hearing your perspective. Feel free to reply.