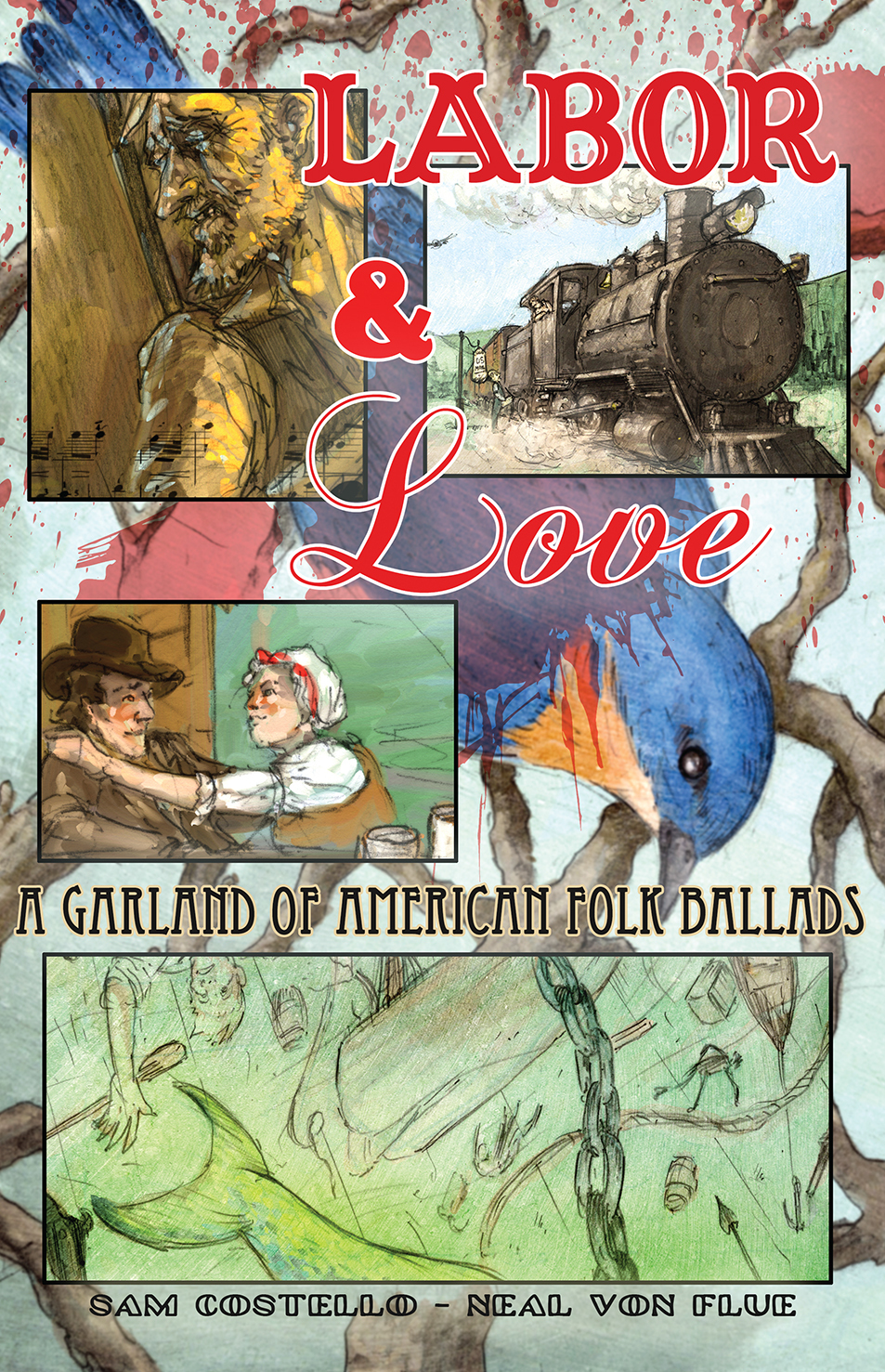 My collaboration with writer Sam Costello, LABOR AND LOVE: A Garland of American Folk Ballads- is a comic adaptation of work songs, murder ballads, and sea shanties. In addition to the comics, each story includes bonus material such as a common or canonical version of the lyrics, information about recordings, and notes about the song or the comic's creation.
You can view a google preview here. The book is also available online at Gumroad as well as Comixology and Lulu.
I've also contributed to anthologies like NEGATIVE BURN, Andrew Dabb's SLICES, SIDE A: The Music Lover's Comic Anthology, SPLIT LIP, and BOO! Halloween Stories. My work was also been featured in the books WEBCOMICS: Tools and Techniques of the Digital Artist by Steven Withrow published by Barron's Educational Series and CHARACTER DESIGN FOR GRAPHIC NOVELS from Focal Press, as well as the documentary film ADVENTURES INTO DIGITAL COMICS.
Starting in 2000 I began to explore the potential of the rapidly-growing Internet to make visually immersive webcomics, emphasizing nonlinear storytelling models and pioneering story navigation in the digital environment. My collaboration with Alexander Danner, FIVE WAYS TO LOVE A COCKROACH was featured in MoCCA's "Infinite Canvas" art exhibition, and comics like THE JERK and THE HALCYON YEARS earned attention from comic luminaries like Scott McCloud and have been cited in Academic papers. An archive of this webcomic work can be found at hypercomics.net